A Docklands Light Railway train has been given a colourful makeover in celebration of this year's Pride in London Festival, which takes place from June 21 to June 28.
The festival champions the lesbian, gay, bisexual and transgender (LGBT+) communities.
The train isn't the only London vehicle to be donning a new outfit for the festival as a Routemaster and a black cab have also got a new design as part of the 10th anniversary of TfL's LGBT+ staff network group, Outbound.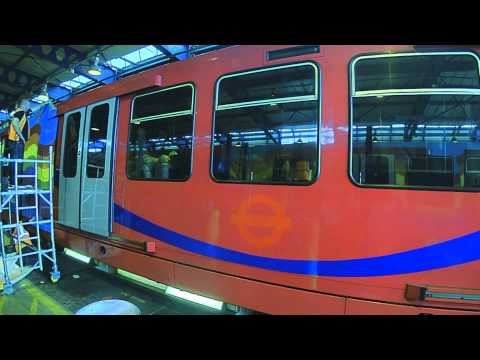 Outbound leader Martyn Loukes said: "The wrapping of the DLR celebrates London's diversity. We're extremely grateful that Barclays has paid for the train to be wrapped in our iconic design. This is another great example of two organisations working together to celebrate LGBT staff and customers."
The train wrap has been sponsored by Barclays as part of its #PrideHeroes advertising campaign featuring the bank's employees.
Pride In London leader Michael Salter said: "#PrideHeroes will celebrate the well-known and the unsung heroes who have won equality over the years, or provided individuals with inspiration and support at times of most need."
Barclays UK HQ in Canary Wharf is also flying a rainbow flag outside the building in honour of the campaign.
Go to prideinlondon.org/heroes to get involved in the campaign.