Parkour, similar to freerunning, has at its core the very noble conceit of learning to overcome obstacles others may find insurmountable. A considered approach, economic positioning of one's body and a deft lift or launch can bring seemingly unattainable ledges or platforms well within a practitioner's grasp.
So the news that Parkour Generations – an east London enterprise intended to catapult the discipline onto the global stage – won the Partnership category at The Wharf Innovation In Business Awards 2016 for its ability to reach beyond its humble origins, should come as little surprise.
But that would be to sell this particular story short. The company was founded by three practitioners of the sport in 2005.
A French export, Parkour reached the UK shortly after the turn of the century as a discipline of self-improvement, both physical and mental.
Dan Edwardes, together with co-founders Stephane Vigroux and Forrest Mahop, two of the early French practitioners, were quick to pick up on its growing presence online and elsewhere. Dan was living in Japan and lecturing in international relations and history when he was bitten by the bug.
"I grew up training in practical arts, in fact I was studying one that you could only learn in Japan when I discovered Parkour," he said.
"So I tracked down those early practitioners in France (back then there were probably no more than 50 people who knew about it) and slowly it began to take up all my time, so I moved back to London in 2004.
"We realised Parkour brought huge benefits to the people who practised, but it was quite inaccessible. There were no classes for people to study it and no websites.
"We wanted to create a proper resource and spread the discipline creatively and safely."
The firm set up its UK headquarters (the Chainstore Gym and Parkour Academy) at Trinity Buoy Wharf, and, although that offers space for its members to practise, you're just as likely to see people in the areas surrounding it.
"Parkour is practised in the public realm, in public spaces," said Dan. "Our place in Trinity Buoy Wharf is just one. There are lots of spaces to train in and around London.
"Anywhere you're allowed to roam. It's about adaptation to terrain, so wherever you are surround by obstacles, you can learn to overcome them."
In 2004 demand in the UK from people wanting to learn more about the sport was at fever pitch in the wake of the 2003 documentary Jump London, a movie that brought Parkour to UK prominence in much the same way as director Luc Besson's Yamakasi did for the French in 2001.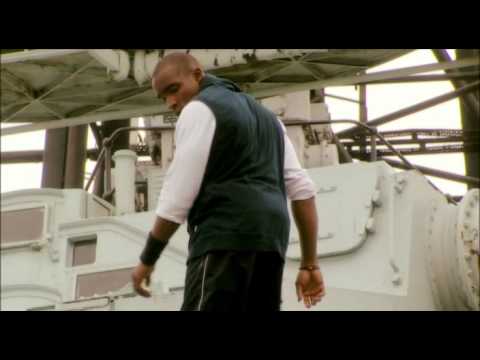 Today the sport reaches the public consciousness through appearances on television, film (remember the opening scene of Casino Royale?) and that online celebration of human physical endeavor – YouTube.
A short time after its launch, Parkour Generations was invited to attend two of the YouTube Live events, which invite the platform's celebrities to perform on stage. In fact the company was even a YouTube host for a brief stint, choosing all the videos that went on YouTube's homepage.
In east London, and with a large audience developing for both the sport and the fledgling company, the Parkour trio soon found themselves in demand to create fitness programmes at gyms and – perhaps less obviously – theatres.
Parkour Generations' work with the Royal Shakespeare Company and the Globe Theatre, as well as a more recent display at the Roundhouse in Camden for Channel 4, are 2016 examples of the ventures that won the company its award.
Dan said: "As a business, we had to adapt what we did to different industries and requirements – in effect the company began reflecting the mind set of Parkour – we saw nothing as a barrier.
"We worked on A Midsummer Nights Dream at The Globe theatre, teaching Daniel Brocklebank, of BBC One show Merlin fame, a lot about movement that involved Parkour techniques."
Councils jumped in on the act too. The company teamed up with the City Of Westminster first before other councils sought them out having observed Parkour tutors in action, bringing involvement in two nationwide social inclusion schemes for disadvantaged kids – Positive Futures and Edutain.
But the company's sights soon rose from London, as it picked up fans from overseas. Today the company has six branches around the world, in Italy, Finland, Denmark, Brazil, Korea and Taiwan.
"We find a partner on the ground, a group of individuals who knew how to practise Parkour, then we shape them and provide them with what they need," said Dan.
"We have to find the right people, good performers and people behind the spirit and the ethic of what we are doing."
As for the significance of The Wharf Innovation In Business Awards, Dan believes winning demonstrates the ability to make partnerships in general between his organisation and other companies in ostensibly unrelated industries.
"We're very open-minded. We connect with organisations' in – securities, charities and fitness centres," he said.
The next step for the company is also a return to the Far East for Dan, where Parkour Generations has just opened a new branch in China as its international spread continues.
The company is also building more facilities and more programmes in the fitness industry – 2017 is likely to be its biggest yet.
Follow The Wharf on Twitter @the_wharf .
Keep up to date with all our articles on Facebook .