The secrets to Levi Roots' success are three woman and a dragon.
Most know how the story of how the entrepreneur became a celebrity overnight after an appearance on Dragon's Den that saw Peter Jones back the Brixton man's Reggae Reggae sauce business.
Thanks to that boost he has gone on build an empire , with more than 100million of the original bottles sold and the launch of eight other varieties.
Then there's the frozen meal, puddings, soft drinks, snacks and cakes, eight cookbooks and his first restaurant in Stratford.
Levi has also gained a formidable reputation as a businessman, teacher and public speaker.
This September he will host The Wharf Innovation In Business Awards 2016 , celebrating the brightest and best in east London.
"It is a real honour," said Levi. "I know from running my own business how important it is to be passionate about what you do and to share that passion with other people.
"So we should celebrate businesses that go the extra mile to achieve their dreams."
Levi believes the key to success is "be yourself" as "people invest in people" but said he would not be where he was if it were not for the women who sparked his love of food, inspired his work ethic and saved him when he was in prison.
Born in Jamaica in 1958, Levi was raised by his grandmother Miriam in Clarendon Parish after his parents moved to England.
He said she gave him his first and most vivid memory of food.
"She threw a lump of dough to me and told me to make a shape and I made a duck as we had them on the farm," said the 57-year-old who turns 58 on Friday, June 24.
"She put it in the frying pan and I stood there watching it turn from white to golden brown.
"The experience of tasting my own creation for the first time was fantastic.
"And still now when I teach kids, the first thing I do is show them how to make this simple fried dumpling."
When he was 11 his parents, strangers to him by then, brought him over to join them in London and he remembers the shock of arriving at Heathrow and seeing white people and leafless trees for the first time.
He hated being one of the only pupils at secondary school that could not read and write and had a desire to improve himself.
But Levi said it felt like it took "a lifetime" to overcome his start in life and the issues associated with being a black man in Brixton in the 1960s and 1970s.
"You didn't have a choice, getting in trouble was the only thing you could do to excite your life because you were locked up in your room," he said.
"Racism was rife, white people were running down people like me and killing us."
Levi was jailed for a few petty crimes but then, in 1986, aged 25 he was sentenced to nine years for possession of a firearm and class A drugs.
A father-of-seven by then, he served five years and said it was the "shock" he needed.
"I was forced to wake up and make that change," he said. "The most important thing is you get the right people to come into your life, as I did then.
"Nobody had managed to flip that good switch inside me before."
"One of them is playing now," said Levi referring to the music playing as we sit in Levi Roots Caribbean Smokehouse in Westfield Stratford City.
"Bob Marley's songs helped me to realise there was music inside me and I wanted to be a performer."
It was through the singer he learnt about Rastafarianism and the slavery of his ancestors, ridding himself of his birth name, Keith Graham and adopting Levi to represent the month of his birth.
It was also inside prison that he met a drama teacher he only knew as Theresa.
"She took one look at me and said she would help me change," he said. "She started bringing me all these weird books like Narcissus and Goldmund by Hermann Hesse, stuff a rasta would never normally read to help me focus on stuff outside my normal life.
"She helped me rediscover my love of Shakespeare and how he could help me articulate myself. She completely changed my life around.
"I never saw her again or knew anything about her but I have been searching for her for almost 30 years as I really owe her a massive part of my existence.
"Free Your Mind, my first, MOBO-nominated album, was inspired by her."
The record, and hundreds of subsequent songs including the infamous Reggae Reggae Sauce lyrics "Put some music in my food for me" were all written on his most prized possession, a guitar his mother Doreen bought him for £500 and persuaded the prison governor to let him keep in his cell.
"The worst part of the sauce being a success was putting down the music as I was touring with my heroes," said Levi who was sharing the bill with the likes of James Brown and Maxi Priest.
He originally started going to Notting Hill Carnival to perform but then set up a food stall The Rastaraunt with his children, which included dishes with his jerk barbecue sauce.
He originally based it on his grandmother's recipe but eventually adapted to tone down the heat and dial up the other flavours.
"People love it and wanted to take the sauce home so we used to scrabble round for crude bottles and fill up a Lucozade bottle and sell it for a £5," he said. "I saw a gap in the market."
After 10 years he made the decision to market the sauce and started touring food markets and chilli festivals around the country. It was at one of these that he met a producer for Dragon's Den and, after her third attempt, accepted a business card.
"My kids said I was too old to go on it so I thought it was a challenge to do it and show them they were wrong," said Levi.
"I knew nothing about it or the dragons and didn't want to know. I just knew if I got their attention with the song and got them to try the sauce that would be it.
"I think my appearance changed the game a bit and showed people, you are allowed to be you."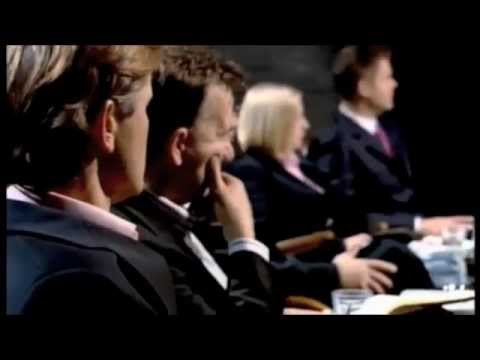 His grandmother died shortly after he left Jamaica so never got to see his success but Levi said: "I'm a spiritual person and believe she was there guiding me through, like she had done when I was a young boy."
On the program Levi was offered £50,000 for a 40% stake in his business by Peter Jones and Richard Farleigh and within weeks Sainsbury's announced that they would be stocking the sauce in 600 of their stores.
"My life changed overnight," said Levi. "I became a household name. I never could have envisaged that.
"We were in one of the greatest depressions this country has been threw and 2005/06 was the wrong time for anyone to be starting a business but there was no challenge to my success.
"People loved the sauce and I think they liked me because I didn't pretend I knew everything."
Levi admits it was hard living up to people's expectations at times, especially the Afro- Caribbean population and those back in Jamaica who called him the "dragon slayer".
"I didn't change but people around me did," he said. "I think my experience in music helped me deal with the fame but it was really intense.
"Business is about teamwork and being a great team, I know that from music because any musician is only has good as his band and the fusion of drum and bass and all the elements is what makes beautiful music. Business is the same.
"I know what I'm good at and what I'm not. I'm good at being Levi Roots and my personality is what people buy into. The team take care of the rest."
Levi said one of the hardest moments of his career was when good friend Anthony Bailey sued him claiming the sauce recipe was his. Levi was forced to admit in court that some of the sauce's back story was fabricated but the judge ruled in his favour and he says it made him "more clued up" and now he always advises young entrepreneurs to get a good lawyer.
He still works with "good friend" Peter Jones ("you are only as good as the people who teach by you and he has taught me so much") and said his empire now had a turnover of £30million a year.
His vision is to open restaurants across the country.
But unmarried Levi, whose biggest extravagance is the suits he gets from his "hero" Ozwald Boateng in Savile Row, invests most of his cash back into the business and still rents the same flat in Brixton, with his mum a stone's throw away. It was from her he inherited his thriftiness.
"My mother is my rock," he said. "I don't know any better saver than her.
"My parents were really the first entrepreneurs I knew. My mum came over here in her early 1960s, leaving five kids in Jamaica with my father, having to get a job in a new country and within two years she had bought a house and had brought all the kids over and educated them.
"For me that is a fantastic entrepreneurial move.
"That is my role model and has influenced me a lot and helped me to build a business without ever having to struggle and make it a massive success."
Read more Everything you need to know about The Wharf Innovation In Business Awards 2016
In fact Levi said if it wasn't for his mother's hard work he may not even be here today.
"I don't think I would have survived if I had stayed in Jamaica," he said. "I was the youngest and always ill as a child and it would have been very, very difficult without my mum.
"I think about that a lot, how lucky I am to have come over."
The winners of The Wharf Innovation in Business Awards 2016 will be announced at a glittering ceremony on Thursday, September 29.