From property stars to celebrities, Miss Ballooniverse believes everyone is uplifted by the charm of her creations.
Natalie Haverstock began making balloon animals in 2008 to top up her acting career and "fell in love" with the quirky artform.
"The look on people's faces when they see what I have made – that captivated me straight away," said the East London Chamber Of Commerce (inc DBC) member.
"Everybody turns into a kid when they get given a balloon."
Nine years later she runs a high-flying business from her Westferry home, amusing guests at corporate events, galas and parties with an arsenal of 300 air-filled creations.
She has worked for Disney at its Beauty And The Beast film launch, modelled all-gold balloons for a Guild Of Freeman event and delighted sick children in London hospitals.
Most recently she entertained estate agents and development experts at The Wharf Property Awards 2017- rocking a balloon air guitar at the Rock Of Agents-themed event.
"I love a chance to be creative and try new things," said Natalie who also visits offices to run team building balloon making events.
"From elegant corsages and buttonholes to crazy animals and wonderful hats – I absolutely throw my glove down and say there's nothing I can't make from balloons."
And her favourite creation?
"A caricature I did of Simon Cowell for a charity party," she said. "He loved it and took it home with him so I felt like I won him round."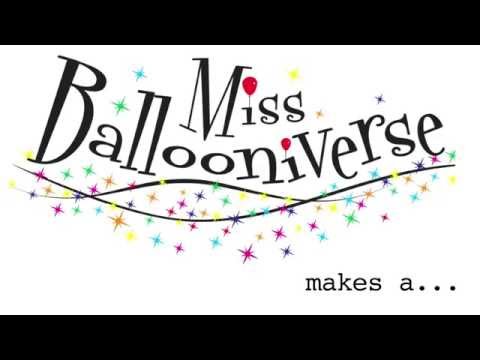 Follow The Wharf on Twitter and Instagram @thewharfnews
Keep up to date with all our articles on Facebook